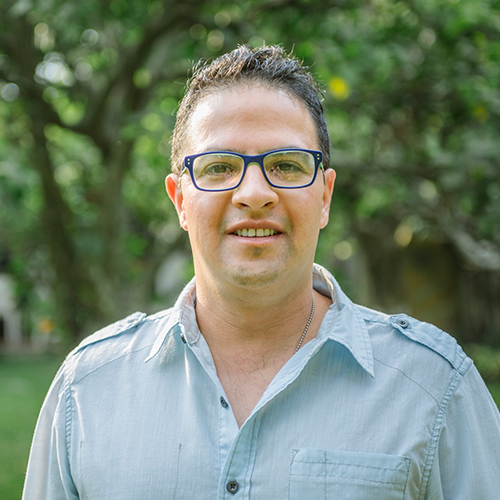 Alejandro Petersen
Team Building Ministry
Eye Surgery Ministry
I have been serving God at El Faro since September 2013. I am a 36 years old Guatemalan guy who has a heart for service, a business degree, volunteered with the Guatemalan Red Cross and Fire Department search and rescue team, ministry at Doe River Gorge (high adventure camping ministry in Tennessee), like outdoor activities and sports, love the wilderness. Since I was 17, I believe God has been guiding my path and shaping me for an adventurous ministry.
Ministries Alejandro is Involved With:
Team Building Ministry (Ropes Course and Climbing Wall
Eye Surgery Ministry (Cataract and Pterygium removal)
Serving with incoming Missions Groups
The desire of my heart is to help disabled people by showing them the love of Jesus, through providing a physical need of prosthetic care. I believe that by empowering them in their current situation, they will be able to return to their families and communities as productive and healthy individuals. I feel equipped to help others with disabilities. I believe that if I give a disabled love and a prosthesis, they will be able to do everything as they did before.
With the Team Building ministry which includes the Ropes Course and Climbing Wall, I've been involved leading it since the first steps, came to do the plans then construction and now run it. I've been training and working with Marveny who is a girl from the village since 2014, in 2017 started training and working with Estuardo.
With Eye Surgery Medical Trips, I help to look for patients, translate during surgery, assist the surgeon and keep the OR running.
I also help to serve as guide and liaison for groups participating in the camp's programs throughout their time in Guatemala.
Support Alejandro Petersen
Off-Line Donations can be mailed to P.O.Box 688  Noblesville,  IN, 46061
"Please write the name of the donation recipient on the memo line of each check"
CONTACT IMN
"Now to him who is able to do immeasurably more than all we ask or imagine,
according to his power that is at work within us"
P.O.Box 688
Noblesville, IN 46061