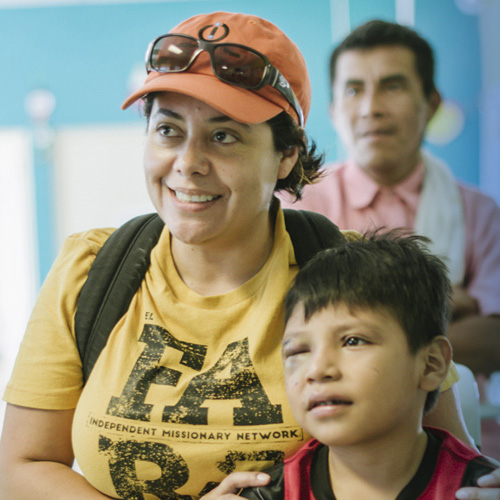 Débora Ramirez
I was raised in a Christian home, with parents that have dedicated their life to serve the Lord, and they thought me and encouraged me since an early age to serve Him and others. Even though I was part of my parents ministry while growing up, it was not until I graduated from high school that God opened my eyes to see all the blessing I had received in my life. Then He called me to serve Him sharing His love with others..
Since then, through different jobs, God allowed me to gain experience and skills that later I would at His service. He also gave me the opportunity to serve Him in different areas. I was part of various ministries when I was in college. I have done mission trips in Guatemala and overseas. Also, I have served as a volunteer in different ministries as translator, teacher, bookkeeper, working with children, etc. And in 2011 God called me to serve full time in ministry.
My love for God and love for children, brought me to what He allows me to do today. Currently I am the administrator of IMN, and I also serve as a volunteer with Fairview Ministry. I have been involved with Fairview Ministries for a couple of years translating for some of their teams. Now I help one of the directors, and in the near future, I hope to establishing a reading program, and to tutor some students after school in math.
In Matthew Jesus asked: "What good will it be for someone to gain the whole world, yet forfeit their soul?" And now around me there are many people dying without knowing God, accepting His salvation, and losing their soul. I hope to put into use the skills gained in the past to serve better in the future, following His command to reach more souls for Him.
Support Deborah Ramirez
Off-Line Donations can be mailed to P.O.Box 688  Noblesville,  IN, 46061
"Please write the name of the donation recipient on the memo line of each check"
CONTACT IMN
"Now to him who is able to do immeasurably more than all we ask or imagine,
according to his power that is at work within us"
P.O.Box 688
Noblesville, IN 46061