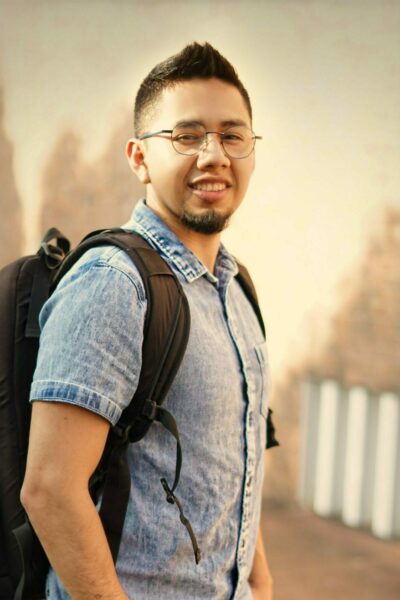 jan Hernandez (Guatemala)
"Now all has been heard; here is the conclusion of the matter:
Fear God and keep his commandments, for this is the duty of all
mankind."
Greetings,
I am Jan Hernandez, hailing from Guatemala, and since 2010, I have been dedicated to
serving in various capacities, including translation, worship assistance, preaching, and
logistics coordination with different teams.
Allow me to share a brief account of my personal journey:
I was raised in a devout Christian household, with my parents serving as pastors for as long as
I can remember. Despite growing up in a Christian environment, it was not until I reached the
age of 20, back in 2010, that I had my first encounter with Jesus. At the time, my parents
were leading a congregation in the United States, while I resided in Guatemala with my two
sisters. During a family vacation, joined by our uncle and his family, we embarked on an
enjoyable trip that took us to various destinations. One day, we visited a local fair for some
amusement, where we came across BB guns. Intrigued, we purchased some for later
enjoyment. Each one of us acquired a BB gun, and we engaged in play. As you may have
guessed, the inevitable occurred – one of my cousins accidentally shot me directly in my right
eye. Suddenly, I found myself writhing in pain on the ground, with my eye's fluid seeping out,
and my vision rapidly fading until I was completely blind. I was promptly transported to a
local hospital in the city, still in excruciating pain. Following numerous medical examinations,
I received the grim news that my vision could not be restored, and the damage was so severe
that my other eye began to lose clarity. To safeguard my eyes from further harm, with no
prospect of recovery, they decided to blindfold me in the hope that, through some miracle,
my sight might return in a few months.
One morning, while I was alone in my bedroom as my sister had stepped out briefly, an
extraordinary encounter took place. It is challenging to put into words, but I will do my
utmost to convey it. Seated alone and engulfed in depression, I contemplated the immense
significance of my eyes, particularly as I was deeply involved in visual arts. Losing my sight
was an inconceivable blow. Shortly thereafter, I heard approaching footsteps toward my
bedroom, despite being certain that no one else was at home except for me. Tentatively, I
inquired, "Who is there?" Hoping for no response, I was astounded when a gentle and soft
voice replied, "Hi Jan, it's me, Jesus…" I was taken aback and retorted, "Yeah, right!" To my
astonishment, He responded, "I am truly Jesus." I further challenged, "If you are indeed Jesus,
why don't you heal me right now?" His response was, "I will, three months from now. But
first, I need to heal your heart." He continued by saying, "I will speak to you through the Holy
Spirit, and when the time comes, you will be healed." That was all He conveyed, and then
there was silence. I desperately inquired, "Are you still there?" But I heard no further
response. In the subsequent days, however, I began to experience the visitation of the Holy
Spirit. Day by day, He brought scriptures to my mind and proceeded to elucidate their
meanings through my thoughts. I started healing internally.
Precisely three months later, I had an appointment with the ophthalmologist overseeing my
case. To my initial disappointment, nothing had changed; everything remained as it was.
However, as I made my way back home, my vision gradually and miraculously began to clear
until I could see perfectly once again. I immediately realized that He had fulfilled His promise.
From that moment, I embarked on a journey of seeking Him with all my heart. As is the case
with many Christian children, I had always been involved in church activities because of my
parents. I did not want to let them down. However, deep within me, I recognized that I did
not truly know Jesus. Although I had heard about Him countless times, I had never
experienced a personal relationship with Him or heard the voice of the Holy Spirit. This
realization prompted my decision to serve in ministry.
Over time, I resolved to dedicate my life to serving the Lord with excellence. Consequently, I
applied to Rhema Bible College in Guatemala and was granted acceptance. I successfully
graduated in 2020 amidst the challenges posed by the pandemic. Throughout this journey, I
consistently felt a calling for missions, and even at Rhema, a prophecy affirmed that the Lord
was summoning me for this purpose.
In the past 15 years, I have collaborated with numerous teams, engaging in preaching,
translation, worship ministry, and, more recently, team organization. I have been actively
involved in logistics management, which encompasses tasks such as budgeting, itinerary
planning, and reservations. While I devoted a full year to Compassion International, the Lord
has continued to stir my heart toward taking the next step. Presently, I am engaged with
IMN, assisting with logistics for various missionary groups and individuals embarking on
missions worldwide.
I firmly believe that logistics play a pivotal role in expanding the kingdom of God. Sometimes,
you go, but other times, your mission involves meticulous planning to facilitate and enhance
the work of other teams. I am convinced that the Lord can use individuals in diverse ways,
and He has been directing me to serve my fellow human beings through this form of ministry.
This service may not always entail my physical presence on the field but rather focuses on the
meticulous planning, scheduling, and coordination that allows mission teams to execute their
tasks with precision and intentionality. My aim is to alleviate the burdens associated with
mission planning, enabling teams to delve deeper into the spiritual realm, knowing that
someone at headquarters is diligently supporting them. Additionally, starting in 2024, I will
be actively participating in the mission's field.
Thank you for considering my journey and the vital role logistics play in advancing the work
of the Lord. I also invite you to support my ministry through donations, all the information is
down there.
Warm regards,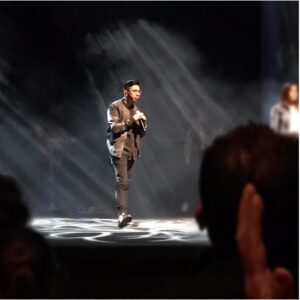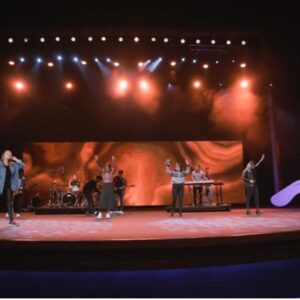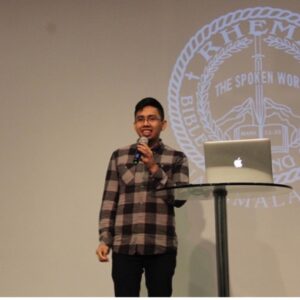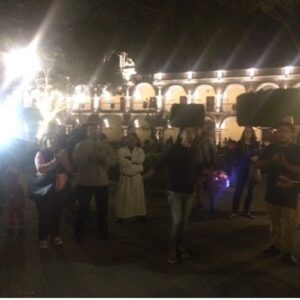 Serving with North West Bible Church from Dallas TX
 2016 – 2017 – 2018 – 2019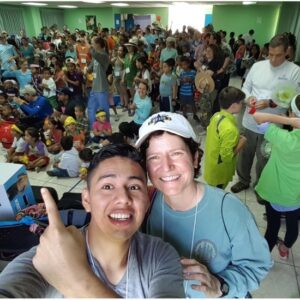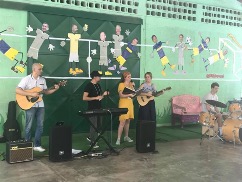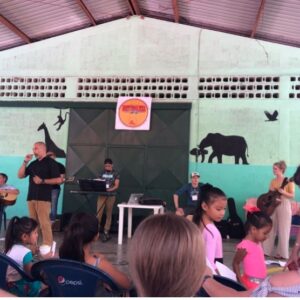 Support Jan Hernandez
Off-line donations can be mailed to P.O.Box 688  Noblesville,  IN, 46061
"Please write the name of the donation recipient on the memo line of each check"
CONTACT
"Now to him who is able to do immeasurably more than all we ask or imagine,
according to his power that is at work within us"
P.O.Box 688
Noblesville, IN 46061