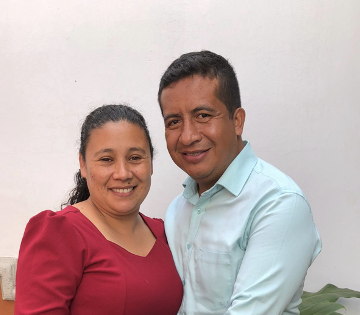 My name is David Jonatan Cruz Gonzalez
 I was born in a barrio called Cerito San Migual Patapa. I am married to a great woman named Evelin Jeaneth Pivaral, and God has given us the joy of having two beautiful children; their names are Brandon Cruz and Fabiola Cruz.
I want to tell you a little bit about my life,
I was born into a Christian family but despite that, my family struggled with many things. When I was just eight years old my parents separated, and my mother had to search for any means possible to feed us and care for us, My brothers and I lived a very difficult childhood, and at the age of nine, not having a father-figure and having a mother who could not be at home with us, unfortunately, I took the streets wrapping myself in all kinds of vices to numb myself to my circumstances. I lived a disastrous life on the streets from the age of 9 to the age of 18, but at the age of 18 I encountered Jesus and He changed and restored my life. I realized that God can work in situations where others believe there is no longer a solution.
In 2014 I became seriously ill, and the doctors could find no cure for my disease. I was about to die, but again God did the work. It was there that I promised the Lord that I would serve him unconditionally. 
Now together with my family, which have been my greatest support, we are dedicated to bringing hope to those in need through the Word of God and mission work.
We work with both adults and with children in two different communities. With the adults, we are forming a church in a community of scarce resources called Rio Negro Villa Canalas. God has given us the vision of being able to build a sanctuary that can also be used as a community aid center where food can be brought, people can study, and we can bring physical, spiritual, and social health to people in that area.
With the children, we are working with a program called CrossRoads Kids Club. For the moment we are leading two clubs, one in the community called El Zero San Miguel Pestera and another in the community called Galardo Jocotilo Villa Canales. We will be opening another kids club very soon in Rio Negro Villa Canales. 
We are convinced in our hearts that this is what God has sent us to. We know and trust that He is the Provider of all things and that He will provide for our ministry to continue.
Thank you to all those who are part of the mission through prayer and financial support. Together let us not grow tired of working in the Kingdom of God.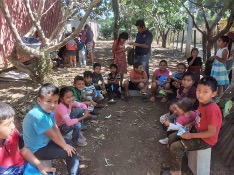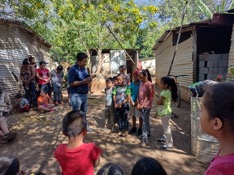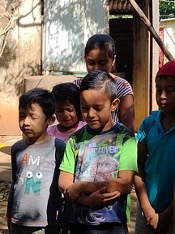 I would like to ask you to pray and ask God if is His will for you to become a partner with me in God's work for us in Guatemala.
Support Jonathan and Evelin
Off-Line Donations can be mailed to P.O.Box 688  Noblesville,  IN, 46061
"Please write the name of the donation recipient on the memo line of each check"
CONTACT for IMN
"Now to him who is able to do immeasurably more than all we ask or imagine,
according to his power that is at work within us"
P.O.Box 688
Noblesville, IN 46061