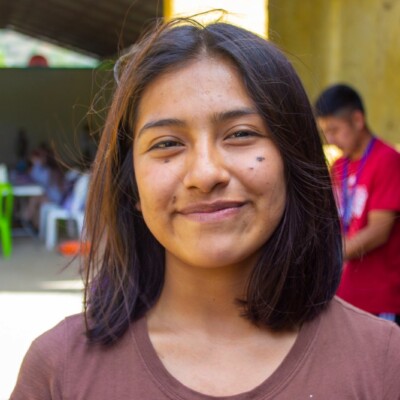 Mireyda Lopez
"Our vision is to see nations, kingdoms, and dwellings transformed by the perfect love of Jesus Christ."
Hola amigos!
Quiero compartirles un poco de lo que Dios ha estado haciendo en mi vida estos últimos meses, creci en una familia cristiana, desde que tengo memoria, me he congregado y he escuchado de Dios, pero nunca había entendido realmente que es la gran comisión, mi identidad en Cristo, o si yo podía ser parte de lo que El esta haciendo aquí en el pueblo y en las naciones y para serles honesta no conocía realmente a Dios y por mucho tiempo no fui obendiente a la voz de Dios porque siempre camine en mi idea de lo que es lo que dios quería para mi.
Hace mas de dos años, escuche a Jeofrey y el corazón que tenia por la comunidad y los niños, algo salto en mi corazón y no dude en querer ser parte del voluntariado, aunque había muchas preguntas en mi corazón sobre si tenia que seguir estudiando, trabajar o servir, tantas cosas al mismo tiempo, sin embargo comencé a servir sin saber mucho.
No sabia que este era el lugar que Dios usaría para transformar mi vida, darme una identidad como hija, pero también el privilegio de servir y dar de gracia lo que hemos recibido de gracia.
He decidido seguir a cristo y no volver atrás, ahora soy misionera y voluntaria local en el programa de hope de worshiproom y semanalmente tengo la oportunidad de enseñar la biblia, apoyar en reforzamiento de ingles, academnia deportiva y apoyo en un programa de restauración de identidad a las madres de nuestros niños, aun no creo que sea parte de eso quiero invitarte a que te unas en oración conmigo por la obra de Cristo en mi vida y las familias de San Antonio Aguas Calientes
Hello friends !
I want to share a little bit of what God has been doing in my life these past few months; I grew up in a Christian family, and for as long as I can remember, I have gathered and heard from God, but I never really understood what the great commission is, my identity in Christ, or if I could be part of what He is doing here in the town and in the nations and to be honest, I did not really know God, and for a long time, I was not obedient to the voice of God because I always walk in my idea of what God wanted for me.
More than two years ago, I heard about Jeofrey and the heart he had for the community and the children, something jumped in my heart and I did not hesitate to want to be a part of volunteering, although there were many questions in my heart about whether I should continue studying , work or serve, so many things at the same time, however, I began to serve without knowing much.
I did not know that this was the place that God would use to transform my life, give me an identity as a daughter, and also the privilege of serving and giving freely what we have received freely.
I have decided to follow Christ and not turn back, now I am a local missionary and volunteer in the worship room hope program, and weekly I have the opportunity to teach the Bible, support English reinforcement, sports academy and support an identity restoration program to the mothers of our children, I still don't think it's part of that, I want to invite you to join me in prayer for the work of Christ in my life and the families of San Antonio Aguas Calientes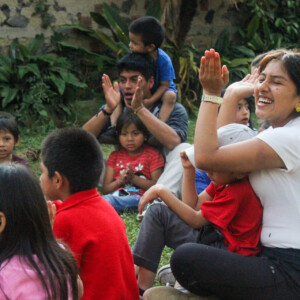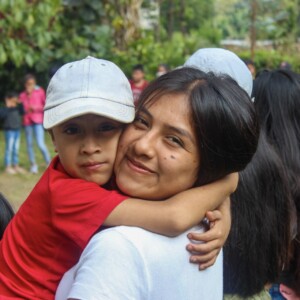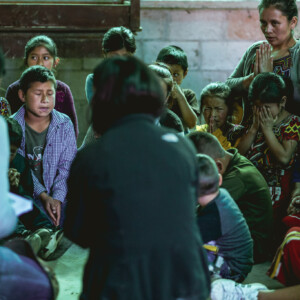 Support Mireyda Lopez
Off-Line Donations can be mailed to P.O.Box 688  Noblesville,  IN, 46061
"Please write the name of the donation recipient on the memo line of each check"
CONTACT
"Now to him who is able to do immeasurably more than all we ask or imagine,
according to his power that is at work within us"
P.O.Box 688
Noblesville, IN 46061