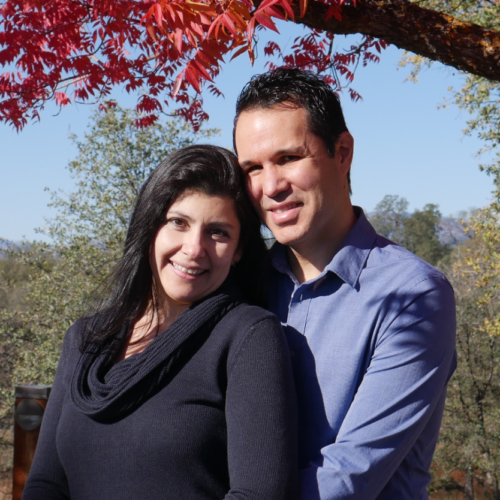 NUESTRA PALABRA RHEMA
"Pídeme, y te daré por herencia las naciones, Y como posesión tuya los confines de la tierra".
Salmos 2:8
OUR CORE VERSE: 
Psalm 2:8 "Ask it of Me, and I will certainly give the nations as Your inheritance, And the ends of the earth as Your possession."
Ronny and Ale Cervino
"Encounter God, Transform their lives, and Transform nations"

OUR MISSION 
We are a ministry dedicated to provoking supernatural situations through diverse activities for people to encounter God, transform their lives, and transform nations.
OUR HISTORY
We began our ministry in 2010 by leading short-term mission trips for young people. Then we begin to equip the Body of Christ through in-person teaching and online courses and lectures, not only in evangelism and leadership, but also in prophecy, physical healing, and carrying revival.
In 2016 God took us from Mexico to Redding, California, where we learned more about the culture of His Kingdom and the power of living life in the supernatural. 
Since then, we have been dedicated to being a bridge for the Spanish-speaking nation and to empower the Body of Christ by equipping it with the gifts that Jesus already gave us. We are passionate about helping people to live a life in fullness and to be able to have a truly intimate relationship with the Father, Jesus, and the Holy Spirit.
WHAT WE DO 
Our ministry's objective is that people have an encounter with God and are equipped to live in fullness. For this reason, we have incorporated several different aspects to our ministry: 
REAL Activation Center – REAL is a live online school in Spanish whose purpose is for students to be activated and put into practice what they have learned in the course. We have more than 100 students from different countries: Dominican Republic, Peru, Colombia, Mexico, Argentina, Mexico, United States and Guatemala.
NUESTRA MISIÓN
Somos un ministerio dedicado a provocar situaciones sobrenaturales a través de diversas actividades para que las personas se encuentren con Dios, transforme sus vidas y ellas transformen naciones.
NUESTRA HISTORIA
Comenzamos nuestro ministerio en el 2010 realizando viajes de misiones de corto plazo para jóvenes. Después comenzamos a equipar al cuerpo de Cristo a través de cursos presenciales, en línea y conferencias, no solamente en evangelismo y liderazgo, sino también en profecía, sanidad física y avivamiento.
En el 2016 Dios nos llevó de México a Redding California, donde aprendimos más acerca de la Cultura del Reino y el poder de vivir una Vida en lo Sobrenatural. 
Desde entonces nos dedicamos a ser un puente para las naciones de habla hispana, para empoderar al cuerpo de Cristo equipándolo en los dones que Jesús ya nos dio; vivir una vida en plenitud y poder tener una relación verdaderamente íntima con el Padre, Jesús y el Espíritu Santo.
LO QUE HACEMOS
Nuestro ministerio tiene como objetivo el que

las personas se encuentren con Dios y sean equipados

para vivir en plenitud. Para ello tenemos varias actividades:
Centro de Activación REAL.-

es una escuela en vivo en línea en español cuyo propósito es que los estudiantes se activen y pongan en práctica lo aprendido en el curso.  Contamos con más de 100 alumnos de  diversos países: Republica Dominicana, Perú, Colombia, México, Argentina, Estados Unidos y Guatemala.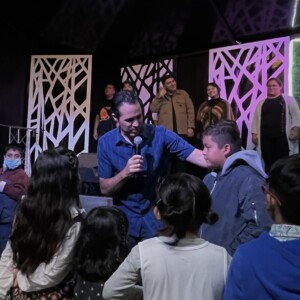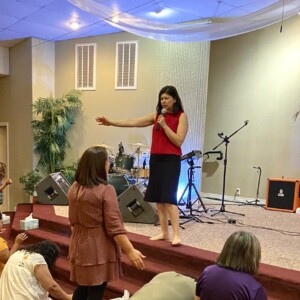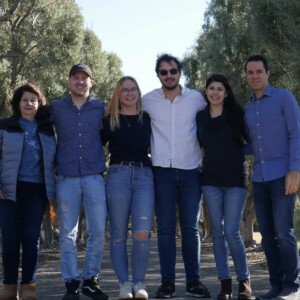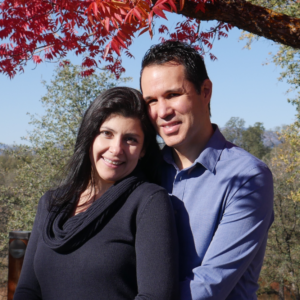 Support Ronny and Ale Cervino
Off-Line Donations can be mailed to P.O.Box 688  Noblesville,  IN, 46061
"Please write the name of the donation recipient on the memo line of each check"
CONTACT
"Now to him who is able to do immeasurably more than all we ask or imagine,
according to his power that is at work within us"
P.O.Box 688
Noblesville, IN 46061